Ultrasound Services in Fairmont, WV and Mannington, WV
Ultrasound services have a wide range of applications, ranging from diagnostics and treatment purposes to pregnancy scans. Book your next appointment today! Ultrasound services are available at MedBridge WV. To consult our professionals, please

contact us

or book an

appointment online

. We have two convenient locations in

Fairmont WV

and

Mannnington WV

.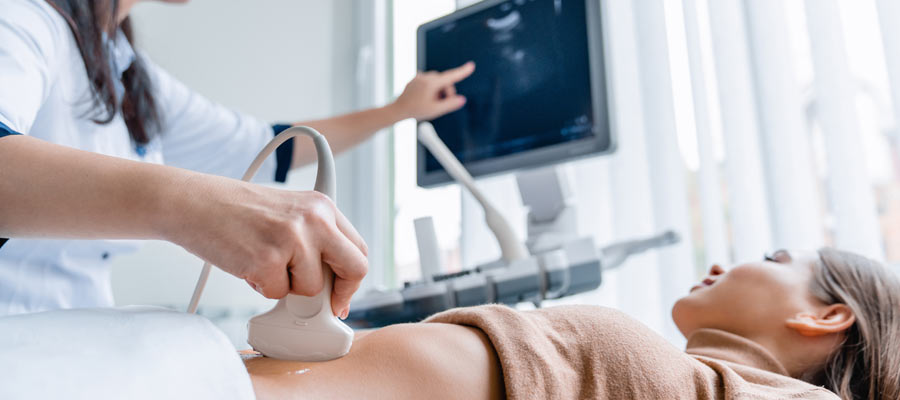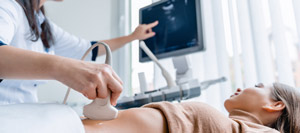 Table of Contents:
What is an ultrasound?
What are ultrasounds used for?
What are the types of ultrasounds?
What happens during an ultrasound?
What is an ultrasound?

An ultrasound (also known as sonography or ultrasonography) is a noninvasive imaging procedure. A sonogram is an ultrasound picture. In ultrasound imaging, high-frequency sound waves are used to create real-time images or videos of internal organs or soft tissues.
 
Using ultrasound, healthcare providers can examine soft tissues inside your body without making any incisions. Ultrasound uses no radiation, unlike X-rays.
 
Despite the fact that most people associate ultrasound with pregnancy, healthcare providers use ultrasound for many different reasons and to examine several different parts of the body.
What are ultrasounds used for?

Sound waves are used in ultrasound imaging to produce images of the inside of the body. An ultrasound scan helps diagnose pain, swelling, and infections in the body and allows pregnant women to examine their unborn children (fetuses). Ultrasound is commonly used to examine infants' brains, hips, and spines. Biopsies can be guided by it, heart conditions can be diagnosed, and heart attack damage can be assessed.
What are the types of ultrasounds?

There is a lot of information you can learn about your health from ultrasound scans. Ultrasounds can be used to examine different parts of your body, including the womb and your developing child.
 
Most people are familiar with pregnancy scans. It is possible to check the growth and development of a baby during pregnancy using ultrasound. There are many different abnormalities that can be checked for, including specific conditions such as Down's syndrome. Parents can make the best choices about their antenatal care if they are able to diagnose conditions in the womb. Additionally, it can make sure that your doctors are prepared for any additional treatment that may be needed at birth.
 
A clear definition of diagnostic and therapeutic ultrasound is that diagnostic ultrasound assesses medical conditions whereas therapeutic ultrasound treats them.
 
When comparing therapeutic ultrasound to diagnostic ultrasound, the former is used to treat a variety of conditions. The body responds to sound waves in different ways, including increasing blood flow, promoting tissue healing, and reducing inflammation and swelling.
 
Diagnostic ultrasounds allow providers to see what's wrong with you or whether something isn't working properly inside your body. Your provider can use them to find out what's causing unexplained pain, masses (lumps), or abnormal blood tests. There are many types of diagnostic ultrasounds including abdominal, kidney, pelvic, breast, thyroid, transrectal, transvaginal, doppler, and more. 
What happens during an ultrasound?

Any preparations that need to be made for your ultrasound will be explained to you by your healthcare provider. During your appointment or when scheduling your ultrasound, they may give you instructions. If you use an electronic medical record system, instructions may also be available there.
 
Over the area to be examined, the gel is applied to your skin. It prevents air pockets that can block the sound waves that produce images. It is easy to remove this safe, water-based gel from the skin and, if necessary, from clothing.
 
Transducers are small, hand-held devices that are pressed against an area to be studied by a trained technician (sonographer). Images are created by sending sound waves into your body, collecting them, and sending them to a computer.
 
Ultrasounds can sometimes be performed inside the body. Your body's natural opening is inserted with a probe that attaches to the transducer.
 
There is usually no pain associated with ultrasound. While the sonographer guides the transducer over your body, especially if your bladder is full, or inserts it into your body, you may experience mild discomfort.
 
It usually takes 30 minutes to an hour to perform an ultrasound exam. An imaging specialist (radiologist) analyzes the images after your exam and sends your physician a report. As soon as the results are available, your doctor will let you know.
 
Ultrasound services are available at MedBridge WV. To consult our professionals, please contact us or book an appointment online. We have two convenient locations in Fairmont WV and Mannnington WV. We serve clients in Fairmont WV, White Hall WV, Pleasant Valley, WV, Westchester WV, Colfax WV, Monongah WV, and surrounding areas.