Allergy Treatment Clinic in Fairmont, and Mannington WV
At MedBridge WV, we are making sure that you get better treatment. From skin testing and food challenges to immunotherapy treatments, we are committed to providing the best quality of care possible.  To consult our professionals, please

c

ontact us

or book an

appointment online

. We have two convenient locations in

Fairmont WV

and

Mannington WV

.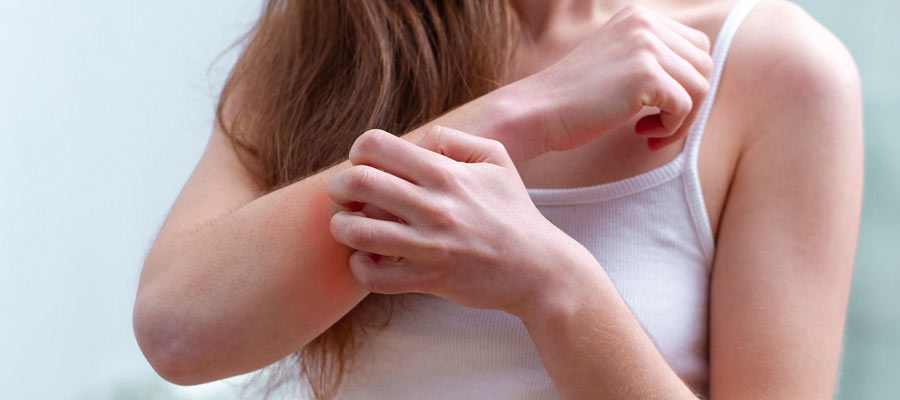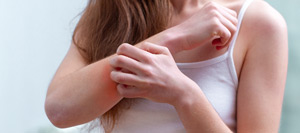 Table of Contents:
What are the symptoms of allergies?
What are the main allergies?
How long does an allergy last?
What is the best treatment for allergies?
At MedBridge WV, we understand how difficult it can be to manage allergies. That's why our allergy specialist in Fairmont and Mannington is here to provide comprehensive care for your specific needs. We use the latest technology and treatments available to ensure that patients receive the best possible outcome. Our specialists also offer education and advice on lifestyle modifications to help reduce discomfort and improve quality of life.
What are the symptoms of allergies?

Allergy symptoms can manifest in various ways and may vary significantly from person to person, depending on the allergen and personal immune response. Common symptoms include runny or stuffy nose, sneezing, red, itchy, or watery eyes, and itching of the nose, throat, or roof of the mouth. For some, allergies may also trigger symptoms of asthma, such as wheezing, shortness of breath, coughing, and chest tightness. In more severe cases, exposure to allergens can lead to anaphylaxis, a life-threatening reaction that requires immediate medical attention. Symptoms of anaphylaxis include difficulty breathing, swelling in the throat, a rapid but weak pulse, dizziness, or loss of consciousness. At MedBridge WV, we are dedicated to accurately diagnosing your allergies to manage and alleviate your symptoms effectively.
What are the main allergies?

The main types of allergies include food allergies, skin allergies, dust allergies, insect sting allergies, pet allergies, and allergies to certain medications. Food allergies are primarily triggered by common foods such as peanuts, shellfish, milk, eggs, and wheat. Skin allergies, often a result of contact dermatitis, can be caused by exposure to certain substances like metals, fragrances, or plants like poison ivy. Dust allergies are usually a reaction to dust mites in your environment, whereas insect sting allergies are caused by the venom in stings from insects such as bees and wasps. Pet allergies are a reaction to proteins found in the skin cells, urine, or saliva of pets, with cats and dogs being the most common. Drug allergies can occur as a reaction to medications such as penicillin. At MedBridge WV, we are equipped to diagnose and treat all these types of allergies, helping you manage your symptoms and enjoy a better quality of life.
How long does an allergy last?

The duration of an allergy varies greatly depending on the type of allergen, the individual's immune system, and the severity of the reaction. Some allergies, such as those to specific foods or medications, may last a lifetime, requiring individuals to avoid the allergen. On the other hand, seasonal allergies, like hay fever, occur at specific times of the year, often in spring or fall, and may last for weeks to months. Some people may outgrow certain allergies over time, while others might develop new ones. It's also important to note that while symptoms might be alleviated with treatment, the allergy itself persists. At MedBridge WV, we strive to provide long-term strategies to manage your allergies effectively, improving your overall well-being.
What is the best treatment for allergies?
 
The best treatment for allergies depends on the type, severity, and frequency of your symptoms. For some, avoiding the allergen might be the most effective approach. Antihistamines, decongestants, nasal sprays, and eye drops can help relieve symptoms for others. For long-term relief, allergen immunotherapy or allergy shots may be recommended. This treatment involves regular injections of a tiny amount of the allergens that trigger your symptoms. Over time, these injections can reduce your immune system's reaction to these allergens, lessening your symptoms. It's crucial to remember that what works best will depend on your unique needs and symptoms. At MedBridge WV, we can help identify the most effective treatment plan for you. To consult our professionals, please contact us or book an appointment online. We have two convenient locations in Fairmont WV and Mannington WV. We serve patients from Fairmont WV, White Hall WV, Pleasant Valley, WV, Westchester WV, Colfax WV, Monongah WV, and surrounding areas.