Psychiatric Services in Fairmont, and Mannington WV
Psychiatrists diagnose and treat a range of mental health conditions by developing treatment plans tailored to each patient's needs. Psychiatry services are available at MedBridge WV. Let our team of professionals help treat your mental health conditions. To consult our professionals, please

contact us

or book an

appointment online

. We have two convenient locations in

Fairmont WV

and

Mannington WV

.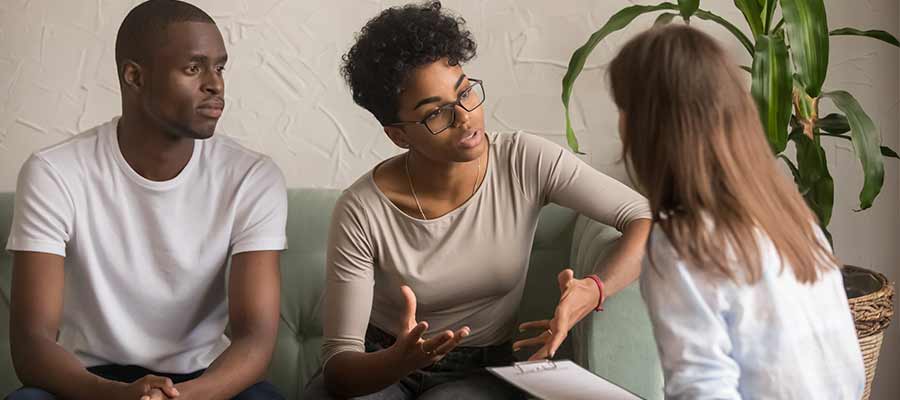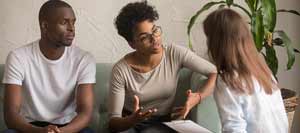 Table of Contents:
What mental health disorders do psychiatrists treat?
What does a psychiatrist do?
What is the difference between a psychiatrist and a psychologist?
What problems do psychiatrists treat?
Who should see a psychiatrist?
What mental health disorders do psychiatrists treat?

A psychiatrist can help treat the following conditions:

• ADHD
• Anxiety Disorder
• Depression
• Anxiety disorders.
• Attention-deficit/hyperactivity disorder (ADHD).
• Autism spectrum disorder
• Bipolar disorder
• Eating disorders
• Gambling disorder
• Hoarding disorder
• Mood disorders
• Obsessive-compulsive disorder (OCD)
• Panic disorder
• Post-traumatic stress disorder (PTSD)
• Postpartum depression
• Schizoaffective disorder
• Schizophrenia
• Sleep disorders
What does a psychiatrist do?

In psychiatry, disorders of the mind, behavior, and emotions are diagnosed, prevented, and treated. Medical doctors who specialize in mental health are called psychiatrists.
 
Although psychiatrists and psychologists share many similarities, their professions are different. Medical training allows psychiatrists to prescribe medications and perform procedures. Counseling and nonmedical support are the primary functions of psychologists.
 
The first thing a psychiatrist will do when you schedule an appointment is to ask about your mental and physical symptoms. Depending on the circumstances, a physical exam, a laboratory test, or a psychological evaluation may be required. To determine what mental illness you may have, they'll refer to the Diagnostic and Statistical Manual of Mental Disorders (DSM-5). Mental health professionals and insurance companies use this manual for diagnoses and reimbursements.

A psychiatrist can also develop individualized treatment plans, which may include psychotherapy, medication, and other medical procedures.
What is the difference between a psychiatrist and a psychologist?

Mental health conditions can be diagnosed and treated by psychiatrists. Doctors are capable of prescribing medications and treating patients in other ways as well. Medicine that focuses on diagnosing and treating mental disorders is referred to as psychiatry.
 
Psychotherapy refers to the treatment of the mental state. Psychiatrists use psychotherapy, in the same way, psychologists do to help their clients. Nevertheless, they can also prescribe medications to treat mental illnesses because they understand how biology influences mental health.
 
An experienced psychologist usually has a doctorate (Ph.D.) in clinical psychology, as well as extensive training in both research and clinical practice. Psychotherapy (talk therapy) is used by psychologists to treat mental health conditions. It is not possible for psychologists to prescribe medications.
 
The mental health conditions treated by psychiatrists are typically more complex than those treated by psychologists, especially those that require medication or medical treatment. Psychiatry is a field of medicine that diagnoses and treats mental illnesses, whereas psychology studies the mind, emotions, and behavior.
What problems do psychiatrists treat?

Psychiatrists treat all manner of problems affecting patients who are mentally unwell, most of the time their work involves the treatment of mental illness. The term mental illness refers to a wide range of mental health conditions – conditions that affect your mood, thinking, or behavior. There are many types of mental illnesses, such as depression, anxiety disorders, schizophrenia, eating disorders, and addictions.
 
Mental health concerns affect many people at various times in their lives. However, a mental health concern becomes a mental illness when it causes frequent stress and affects your daily functioning.
 
People suffering from mental illnesses can be miserable and experience problems in their daily lives, such as at work, school, or in relationships. It is usually possible to treat symptoms with a combination of medications and talk therapy (psychotherapy).
 
Depending on the type of mental illness you have, its severity, and what works best for you, your treatment will vary. It is often best to combine treatments in order to achieve the best results.
 
A primary care provider may be able to treat a mild mental illness if your symptoms are well controlled. In some cases, however, a team approach is required to ensure all your medical, mental, and social needs are met. Especially with severe mental illnesses like schizophrenia, this is crucial.
Who should see a psychiatrist?

An honest self-assessment will often reveal when you should see a psychiatrist. You can certainly become aware of unhealthy behaviors, emotions, and thought patterns through reflection.
 
It is possible that even recurrent, but temporary, episodes of anxiety, stress, depression or mood swings might be indicative of a psychological condition that should be treated professionally. At times, we all experience emotional highs and lows, but if it's interfering with your daily life or impacting your relationships, there may be something more going on.
 
A psychiatric intervention may be beneficial based on how you cope, how you react, and what you do to get through these life experiences.
 
Psychiatry services are available at MedBridge WV. To consult our professionals, please contact us or book an appointment online. We have two convenient locations in Fairmont WV and Mannnington WV. We serve patients in Fairmont WV, Mannington WV, White Hall WV, Pleasant Valley, WV, Monongah WV, Barrackville WV, Metz WV, and surrounding areas.