Anxiety Treatment Specialist in Fairmont, and Mannington WV
Are you experiencing symptoms of anxiety such as excessive worry, restlessness, feeling on edge, difficulty concentrating, muscle tension, irritability, sleep disturbances, and physical sensations like increased heart rate or shortness of breath? If you are experiencing these symptoms, consult our professionals, and contact us or book an appointment online. We have two convenient locations in Fairmont WV and Mannington WV.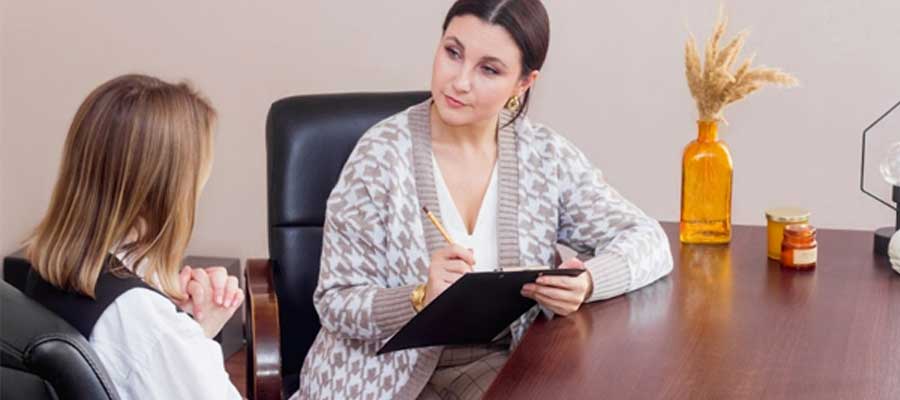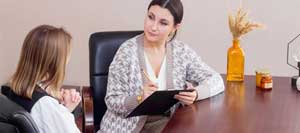 Table of Contents:
How do I get help for anxiety?
Is there inpatient treatment for anxiety?
Can a psychiatrist help with anxiety?
How do I know if I have anxiety?
Are there external causes of anxiety?
Living life stress-free is easier said than done, as we all go through life with numerous responsibilities and expectations, both those we put on ourselves and those that come from external sources. However, anxiety can occur even in the absence of these stressors. As such, anxiety often requires professional medical assistance to find healthy coping methods so you can keep anxiety at bay. With that in mind, here is some information about anxiety that can help you find the help you need if you are dealing with anxiety.
How do I get help for anxiety?

Coming to terms with an anxiety issue or disorder isn't always easy, nor is the decision to find help for anxiety. In some cases, you may simply not know where to look to find reliable help from someone who will listen to you and take your concerns seriously.

In such cases, a good place to start is by speaking with your primary care provider, whether that is your family doctor, pediatrician, or another type of primary care doctor, as they can provide a referral for you to see a therapist or psychiatrist get you the help you need.

You can also ask friends, family, or any individual you feel comfortable speaking to about your anxiety for any recommendations they have of good therapists in their experience who can help you cope with and manage your anxiety in healthy ways.
Is there inpatient treatment for anxiety?

If you feel your anxiety has escalated beyond your ability to control it, inpatient treatment can be a highly beneficial choice. In general, inpatient anxiety treatment is recommended for severe anxiety. Some of the ways that inpatient anxiety treatment can help include:

• Allows you extended time and space away from your day-to-day responsibilities and stressors that could be negatively impacting your mental health and anxiety issues
• Provides a structure that you can easily step into with 24-hour support, personalized care, and evidence-based therapy

That said, inpatient treatment for anxiety is not necessary for everyone, nor is it always a practical solution. However, if you find that inpatient treatment is what you need to manage your anxiety, options are available.
Can a psychiatrist help with anxiety?

A psychiatrist can help with anxiety in several ways, such as by providing an initial diagnosis and developing a treatment plan to manage the anxiety disorder in productive ways. Diagnosis for anxiety could involve psychological tests, physical examinations, and discussing your symptoms with you. A strong treatment plan for anxiety consists of both medication and psychotherapy, as neither treatment is as effective without the other!
How do I know if I have anxiety?

You may have anxiety if you experience any of the following symptoms:

• Avoid certain events, people, places, or things due to associated negative emotions
• Experience panic attacks (i.e., trouble breathing, heart palpitations, dizziness, panicked feelings)—it should be noted that panic attacks do not always occur with anxiety disorders
• Have difficulty concentrating or thinking clearly due to anxiety
• Frequently experience strong or intense feelings of fear, uneasiness, or worry, often without knowing why

If you are concerned that you might have anxiety, it is a good idea to speak with your doctor or therapist so you can receive a proper diagnosis and get the help you need to cope with anxiety in ways that are healthy and allow you to continue to be productive and happy.
Are there external causes of anxiety?

Ultimately, there is no singularly definable cause of anxiety that can be identified in each case. However, there are several factors and external causes that researchers believe commonly contribute to the development of anxiety. While it is not the sole cause of anxiety, past traumatic experiences have been known to trigger or worsen anxiety disorders in many individuals. However, many individuals experience anxiety without any experience of past trauma worsening or triggering that experience. As such, the cause of anxiety is not always clear.

Our team of medical professionals at MedBridge WV would be glad to help in any we can if you are experiencing symptoms of an anxiety disorder.  To consult our professionals, please contact us or book an appointment online. We have two convenient locations in Fairmont WV and Mannington WV. We serve patients from Fairmont WV, White Hall WV, Pleasant Valley, WV, Westchester WV, Colfax WV, Monongah WV, and surrounding areas.